MAKY Ref.# S8 Ringtailed lemur $14.95
Lemur catta 7" body with 11" flexible tail

---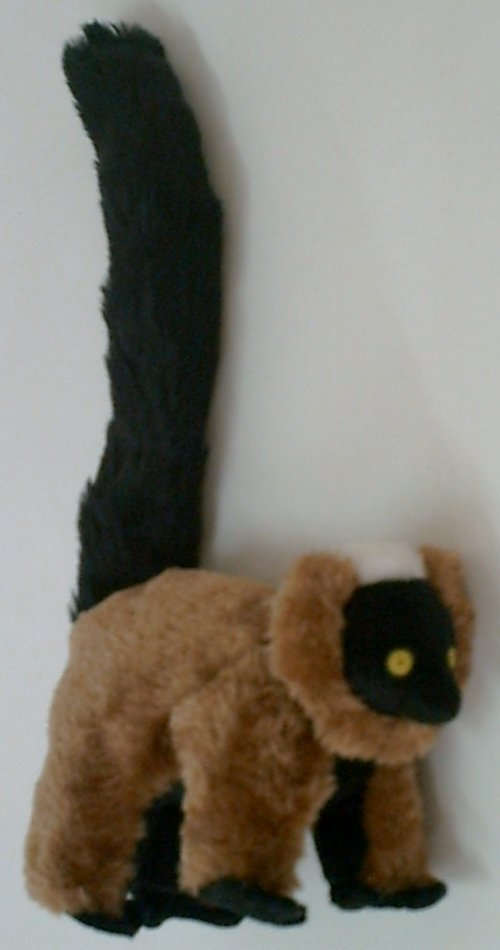 VARIMENA Ref.# S10 $12.00
Red-ruffed lemur Variecia rubra
7" body with 10" flexible tail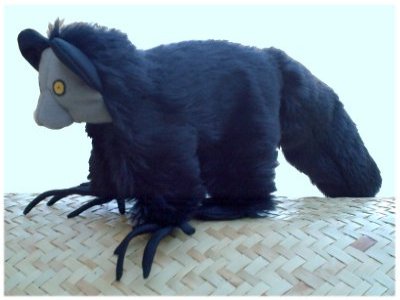 AHIAHY Ref.# S9 Aye-Aye $14.95
Daubentonia madagascariensis
7" body with 9" tail.
---
THEY WROTE:
"My order arrived today! What a great doll! This little guy is so cute!" Tracy, in MD - USA
"The lemurs arrived this morning. They 're ACE!" Paul, in UK
"They arrived in very good condition! I like them very much indeed. It is so nice to have toys
handmade in the country of origin!" Angela, in New Zealand
"these are the best Aye-Aye toys I have seen by far." Heather, in France
"The Ahiahy arrived and is absolutely beautiful!" Donna, in NC - USA
---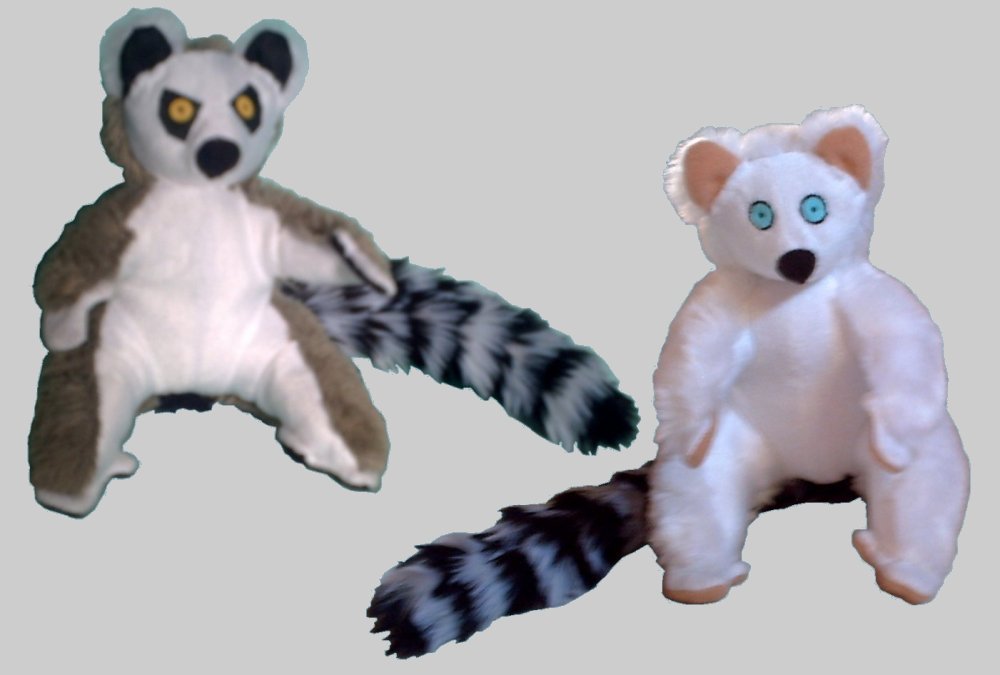 MAKY Ref.# S24 $9.95
Ringtailed lemur Lemur catta
6" body with 8" tail
SAFIRA Ref.# S25
Sapphire $9.95
Lemur catta (albinos)
6" body with 8" tail
---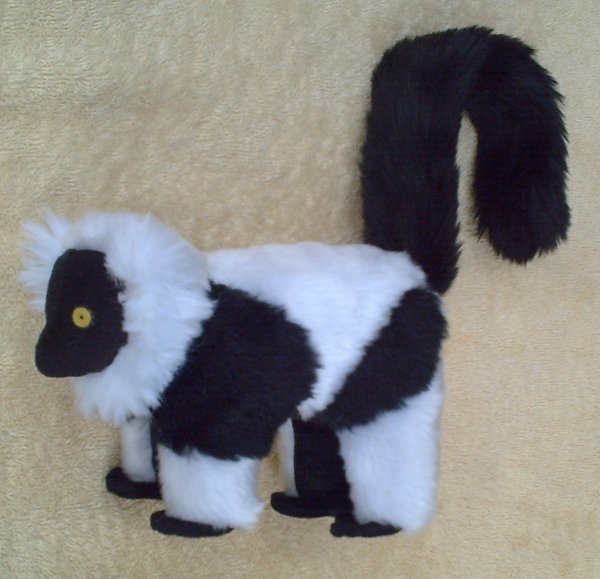 VARIKANDA Ref.# S7 Black-and-white ruffed lemur $12.00
Varecia variegata 7" body with 10" tail.

<! ----- KEYCHAIN models ------ >

3" Keychains
are $3.50 each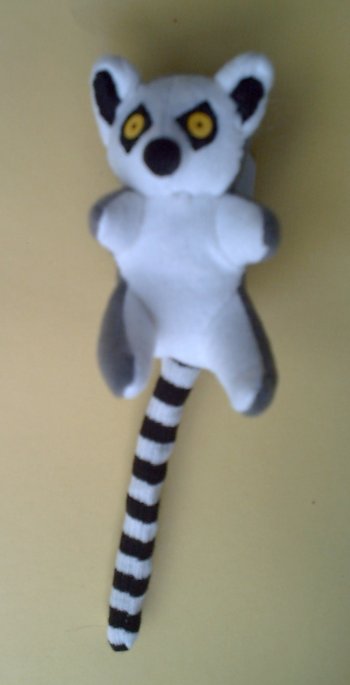 MAKY Ref.# K2
Ring-tailed lemur
Lemur catta

---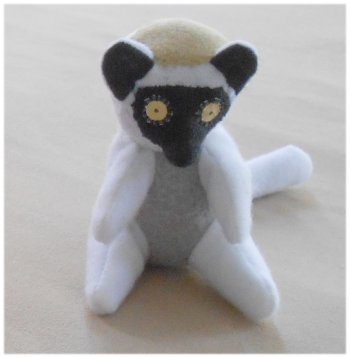 SIMPOMAVO Ref.# K4
Golden-crowned Sifaka
Propithecus tattersalli

---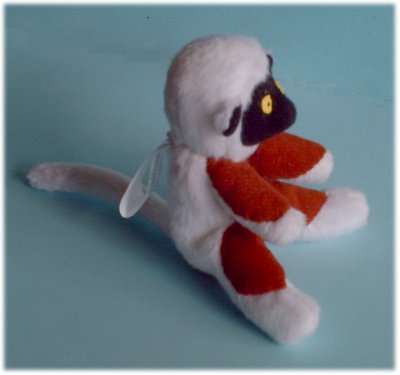 TSIBAHAKA Ref.# K5
Coquerel's sifaka
Propithecus coquereli

---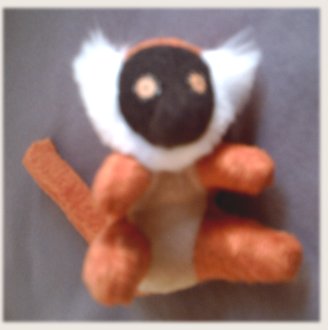 AKOMBAVAVY
Ref.# K6
Female Black lemur
Eulemur macaco

---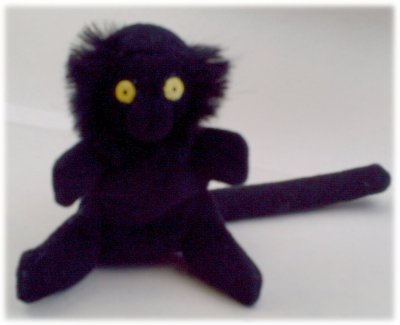 AKOMBALAHY
Ref.# K7
Male Black lemur
Eulemur macaco